"A Little Help!"
This article or section may be lacking information, need the grammar and spelling checked, or some other help. Help Pucca and her friends expand this article.


Help this wiki by editing this article or section!
is the machine that master soo use to change the season. it appear in the episode snow ninjas.it broke when change the season to much and make the season on sooga village go crazy.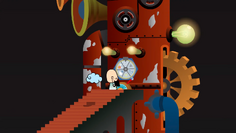 Ad blocker interference detected!
Wikia is a free-to-use site that makes money from advertising. We have a modified experience for viewers using ad blockers

Wikia is not accessible if you've made further modifications. Remove the custom ad blocker rule(s) and the page will load as expected.