"A Little Help!"
This article or section may be lacking information, need the grammar and spelling checked, or some other help. Help Pucca and her friends expand this article.


Help this wiki by editing this article or section!

Like Ring Ring's alter ego, Noodle girl is Pucca's alter ego. However, Noodle Girl and Ring Ring never fight each other.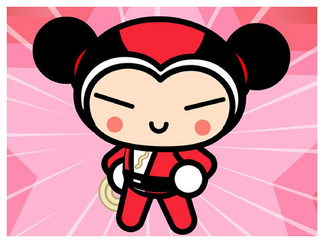 Appearance
Her clothes look like a red Super Sentai warrior. Her main color is red and in the center of her chest she has a noodle insignia. Also, she is the Red Sooga Ranger. (Super) 
Abilities
Noodle Girl can use a super-resistant noodle that can be used as a whip and like a spider web to go anywhere. She can also make a large tornado with her noodle.
Videos
Main Appearances
Minor Appearances
Gallery
Ad blocker interference detected!
Wikia is a free-to-use site that makes money from advertising. We have a modified experience for viewers using ad blockers

Wikia is not accessible if you've made further modifications. Remove the custom ad blocker rule(s) and the page will load as expected.